Reimagining our Worlds from Below:
Transnational Conversations on Resistance, Movements, and Transformations
May 2022
A Free Virtual SSSP Global Outreach Conference
#Reimagining2022
The COVID-19 pandemic has made more evident persistent, systemic inequalities that are rooted in and shaped by ideological, economic, political, social, and cultural structures. However, there are other transnational concerns that exacerbate these inequalities, including dwindling natural resources, expanding conflicts, increasing authoritarianism, and widening wealth gaps. Amid all these, a deeper awareness of the damage of colonial and imperialistic histories is emerging, making obvious that Western/Euro/American-centric solutions are no longer viable, and are, in fact, sources of social problems.
In response to the challenges these inequalities pose, the Society for the Study of Social Problems (SSSP) is hosting a free virtual international conference. It aims to provide a platform for scholars, activists, practitioners, students, professionals, governmental entities, non-profit organizations, and members of civil society from all over the world to network, share experiences and learn from one another across boundaries – as we reimagine forms of resistance, movements, and solutions to the unconscionable historic and existential challenges we face on our planet. We warmly invite you to join the conversation. Participation from the Global South is especially encouraged.
Come Explore our Conference Program

We invite your to explore our conference website, watch presentations for different panels and sessions, and leave comments, ask questions and offer insights in the space provided. The great advantage to a Nearly Carbon Neutral approach (see Conference Model below) is that you can attend these sessions at times that are convenient to you. And don't forget to check back to this page all during the month of May 2022 as new sessions will become available.
In addition, to the opportunity to attend the conference web-based sessions, select panels will offer live virtual discussions, available via zoom, on May 18-21. These discussions will assume that attendees are familiar with the panel presentations and will use the comments as a jumping off point for further discussion. If you want to meet the presenters, ask questions and share insights, this will be your chance! Dates, times and zoom links will be listed.
Keynote Talk
Swati Parashar
Professor in Peace and Development Research
at the School of Global Studies of the University of Gothenburg, Sweden
May 19, 7-8:30p UTC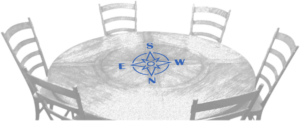 Panelists: Rachel Issa Djesa, Eva Maria Fjellheim, Mayssa Rekhis, and Lena Gross
May 18, 5-6:30p UTC
— SPECIAL EVENT — ADVANCED FILM SCREENING —
The Edmund Pettus Bridge to Climate Justice
a film by Dr. Richard Widick
We are happy to present a new documentary film by Dr. Richard Widick exposing the intersection of stalling climate action politics at the international level (the UN climate talks) and the unfinished business of the Civil Rights Movement in the USA.
Watch and learn about the global climate justice movement of movements and the peoples' efforts to shape the United Nations Framework Convention on Climate Change (UNFCCC) at its annual Conference of Parties meetings held all around the world.
Dr. Widick offers a sociological eye on the challenges these movements face and how the fate of the 2015 Paris Agreement on Climate Change, and thus potentially the world, hangs in the balance.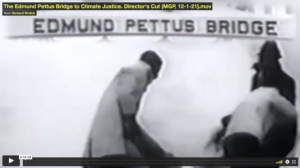 Panel Sessions
Scholars, organizers, policy analysts and activists from all over the globe have submitted presentations about important social issues facing our world. Each panel is available now for you to view the presentations and join in the online discussion. Where indicated, you can also join the Live Virtual Discussions, schedule May 18-21, 2022.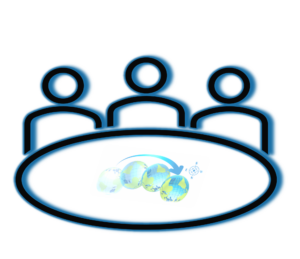 Click on the title to jump to the panel. For abstracts and bios, either click the presenters name to jump to their entry or see the complete list.
Panel 1: "Global Political Economy of Covid 19 Pandemic: The Impact On and Responses From Civil Society and International Community"
Presenters: Osaki Bilaye-Benibo, Suresh N. Neupane, Jane Da Costa, and Sanjay Tewari
Organizer: Ligaya Lindio McGovern and Alan Spector
Live Session: May 18, 12-1:30p UTC
Panel 2: "Engaging Global South Knowledge Creation and Practices as a Forms of Resistance"
Presenters: Jennifer Friedman, Laurel Graham, Wendy Marilú Sánchez Casanova, and Joel Federman
Organizers: Henry Parada and Kevin Cruz
Live Session: May 18, 2-3:30p UTC
Panel 3: "Developing Feminist Leadership and Research on Movements and Indigenous Communities in the Global South"
Presenters: Heeya Datta, Vijaya Tamla Rai, and Ligaya Lindio McGovern
Organizers: Ligaya Lindio McGovern and Morena Tartari
Live Session: May 19, 1-2:30p UTC
Panel 4: "The Rise of Race-Religion-Ethnic Discrimination in the Current Development of Capitalism"
Presenters: Gay Young, Doran Eldar, Aize Akhabau, and Fernando Augustin Renteria
Organizer: Alan Spector
Live Session: May 19, 3-4:30p UTC
Panel 5: "From the Global to the Grassroots: Fostering Transnational and Intersectoral Exchange in Participatory Practices and Methodologies"
Presenters: Corey Dolgon, Antonio Alejo, Camila Macedo Ponte, Patrícia Ferreira de Souza Lima, Elisa Privitera, Noa Cykman, and Tony Barbero
Organizer: Corey Dolgon and Eberhard Raithelhuber
Live Session: May 19, 5-6:30p UTC
Panel 6: "Single Parents in the Global North and South"
Presenters: Farzaneh Ejazi, Shuvasree Bhaduri, Jagriti Gangopadhyay, Simone Casey, Dries Van Gasse, Nina Van Eekert, and Erin Gaede
Organizer: Morena Tartari
Live Session: May 20, 8-9:30a UTC
Panel 7: "From Everyday Struggles to Global Change: Possibilities and Hurdles for Transnational Social Movement Unionism"
Presenters: Hendrick Simon, Cyntia Machado, Mara Lira, and Dithhi Bhattacharya
Organizers: Tatiana López Ayala, Janina Hirth, and Michael Fütterer
Live Session: May 20, 12-1:30p UTC
Panel 8: "Mentoring for Social Inclusion in Turbulent Times. Political Entanglements, Critical Consciousness and Dynamics of Inequality in Programs"
Presenters: Eberhard Raithelhuber, Òscar Prieto Flores, Danielle Lavin-Loucks, Yu-Te Huang, Leo Zephyrus Chow, Chi-Chung Lau, Jacob Avery, Fiona Soler, and Anuradha Kumar
Organizers: Òscar Prieto Flores and Eberhard Raithelhuber
Live Session: May 21, 1-2:30p UTC
Panel 9: "Single Parents: Challenges and Resistance"
Presenters: Eliane Eggler, Rashmee Karnad-Jani, and Mengxing Ma
Organizer: Morena Tartari
Live Session: May 21, 3-4:30p UTC
Panel 10: "The Decade of Decision: Confronting the Global Climate and Corona Crises with Systemic Alternatives"
Presenters: Guy McPherson, Shrishtee Bajpai
Organizers: John Foran and Morena Tartari
No live session.
Transnational Conversations
In addition to discussing our panel presentations, we have scheduled special sessions during our four days of zoom meetings, May 18-21. Some will feature topics and encourage exchange of ideas and insights. We hope you will stop by and join in the conversations! More will be scheduled before the live virtual sessions, so stop by frequently and see what's happening!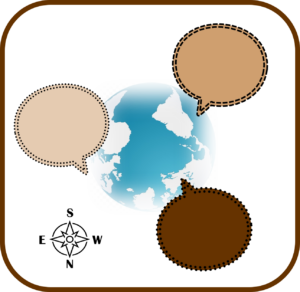 Invited Conversation 1:"Deconstructing and Reconstructing Belonging in the Context of Migration: Critiquing Nordic Exceptionalism and Its Narratives of Deservingness"
Interviewees: Alexandra Bousiou, Mayssa Rekhis, and Niina Vuolajärvi
Organizer and Discussant: Josephine T. V. Greenbrook
Live Session: May 18, 3:45-4:45p UTC
Invited Conversation 2:"Advancing Minorities in Academia: Countering Exclusion, Finding Solidarity, and Confronting Internalized Capitalism Through Community"
Organizer and Discussant: Josephine T. V. Greenbrook
Live Session: May 20, 2-3p UTC

Invited Conversation 3:"Imperialisms, Capitalism, and War"
Organizers and Discussants: Ligaya Lindio McGovern and Alan Spector
Live Session: May 20, 3:30-4:30p UTC
Invited Conversation 4:"Crafting Global Feminist Autoethnographies: Reflection on Decolonizing Pathways"
Discussants: Josephine Beoku Betts, Melanie Heath, Deepali Aparajita Dungdung, Rituparna Patgiri and Bandana Purkayastha
No live session.
Coffee with the Committee
BYOB! Tea and other beverages welcomed. Stop by and join in with informal conversations and a chance to just get to know each other. Three sessions available:
Live Zoom Discussion: Wednesday May 18 at 11-11:30a UTC
Host: Josephine Greenbrook, TIC Chair (2021-22)
Live Zoom Discussion: Thursday, May 19 at 10-10:30a UTC
Host: Ebbi Raithelhuber, TIC Past Chair (2020-21)
Live Zoom Discussion: Friday, May 20, at 5-5:30p UTC
Host: Pattie Thomas, TVIC Chair (2021-22)
We welcome feedback from you regarding your experience with this conference.
Please take an anonymous survey to help SSSP-TIC/TVIC to plan future conferences and outreach events.
We appreciate your time and participation.
Conference Model
This conference will largely occur online. It mainly follows the "nearly carbon neutral conference" model that has been successfully elaborated and practiced by Environmental and Climate Justice Studies Hub of the University of California as Santa Barbara, our co-host.
During the conference, which will take place over three weeks, starting on May 1, 2022, the contributions will be available for viewing on the conference website.
Q&A will also take place online during this period, as participants and registered attendees will be able to pose questions to speakers via online comments and speakers will be able to reply in the same way.
In addition, virtual real-time panel discussions with the contributors will take between May 18 and 21, 2022. The recordings of these discussions will be available on the conference website shortly after they take place.
The individual contributions, the Q&A sessions and the panel-discussions will remain up on the website as a permanent archive of the event.
This approach will not replicate the face-to-face interaction of conventional conference presentations, Q&A and panel talks. Yet, we hope that it will nonetheless promote lively discussion, as well as help build a community of activists, practitioners, students, professionals, members of civil society, governmental entities and non-profit organizations alike, with intersecting interests. With our chosen conference model and mission, we hope to contribute to a decolonizing of science and academia, and a networking between actors from different sectors sharing a similar interest.
There are a number of advantages to this approach:
Individuals who would not otherwise be able to become involved in the conference (owing to distance or financial limitations, for example) will be able to fully take part.
Participation in the conference is independent of one's location in a particular time zone.
Presenters, discussants, and session chairs help create freely accessible material that can be used thereafter for multiple purposes of training, teaching and learning, independent of time and place.
There will be no registration fee for the conference. Although this online conference will have its own carbon footprint, as data centers and web activity also require energy, we expect that it will only be a small fraction of that of a conventional conference, likely just 1-3%.For details on how to coordinate online events of this sort, see the White Paper / Practical Guide, provided by Ken Hiltner from UCSB.
Organizers and Contact
The conference has been organized by the members of the SSSP Transnational Initiatives Committee & Transnational Virtual Initiatives Committee in a largely decentralized way. The financial resources that allow to make this event freely and sustainably accessible have been approved by the Board of Directors of the Society for the Study of Social Problems (2020-21).
The conference is co-hosted by the Orfalea Center for Global and International Studies at the University of California at Santa Barbara, providing the space for the conference and taking care of the archiving. The conference will remain accessible at the website of the EJ/CJ – The Environmental & Climate Justice Studies Digital Hub. Technical assistance is provided by Baron Haber.
Conference contact: transnationalconversations@gmail.com
Point persons: Diana Therese M. Veloso, Professor at De La Salle University (Manila, Philippines) & Pattie Thomas, Professor at College of Southern Nevada (Las Vegas, USA).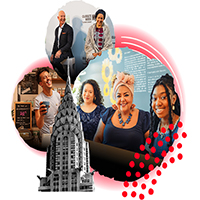 https://ejcj.orfaleacenter.ucsb.edu/wp-content/uploads/2022/06/Climate-Group-3.jpg
200
200
Richard Widick
http://test-ejcj-huborfaleacenterucsbedu.pantheonsite.io/wp-content/uploads/2017/03/01.-EJ-CJ-Logo-WHITE-512x512-300x300.png
Richard Widick
2022-06-06 16:27:48
2022-06-06 16:42:43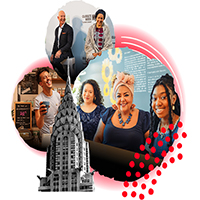 #Reimagining2022 *** Keynote Roundtable: Constructing…
http://test-ejcj-huborfaleacenterucsbedu.pantheonsite.io/wp-content/uploads/2017/03/01.-EJ-CJ-Logo-WHITE-512x512-300x300.png
0
0
Baron Haber
http://test-ejcj-huborfaleacenterucsbedu.pantheonsite.io/wp-content/uploads/2017/03/01.-EJ-CJ-Logo-WHITE-512x512-300x300.png
Baron Haber
2022-05-18 00:37:47
2022-11-22 23:34:52
Reimagining Our Worlds From Below: Keynote Roundtable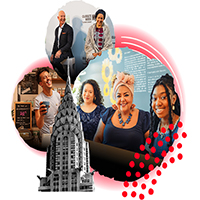 #Reimagining2022 *** Keynote Talk: The Violence…
http://test-ejcj-huborfaleacenterucsbedu.pantheonsite.io/wp-content/uploads/2017/03/01.-EJ-CJ-Logo-WHITE-512x512-300x300.png
0
0
Baron Haber
http://test-ejcj-huborfaleacenterucsbedu.pantheonsite.io/wp-content/uploads/2017/03/01.-EJ-CJ-Logo-WHITE-512x512-300x300.png
Baron Haber
2022-05-11 14:07:20
2022-11-22 23:36:02
Reimagining Our Worlds from Below: Keynote Talk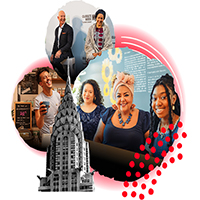 #Reimagining2022 *** Crafting Global Feminist Autoethnographies:…
http://test-ejcj-huborfaleacenterucsbedu.pantheonsite.io/wp-content/uploads/2017/03/01.-EJ-CJ-Logo-WHITE-512x512-300x300.png
0
0
Baron Haber
http://test-ejcj-huborfaleacenterucsbedu.pantheonsite.io/wp-content/uploads/2017/03/01.-EJ-CJ-Logo-WHITE-512x512-300x300.png
Baron Haber
2022-05-11 03:38:53
2022-05-18 01:01:03
Reimagining Our Worlds From Below: Invited Conversation 4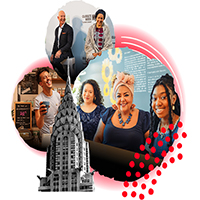 #Reimagining2022 *** Imperialisms, Capitalism, and…
http://test-ejcj-huborfaleacenterucsbedu.pantheonsite.io/wp-content/uploads/2017/03/01.-EJ-CJ-Logo-WHITE-512x512-300x300.png
0
0
Baron Haber
http://test-ejcj-huborfaleacenterucsbedu.pantheonsite.io/wp-content/uploads/2017/03/01.-EJ-CJ-Logo-WHITE-512x512-300x300.png
Baron Haber
2022-05-11 03:38:25
2022-11-22 23:52:55
Reimagining Our Worlds from Below: Invited Conversation 3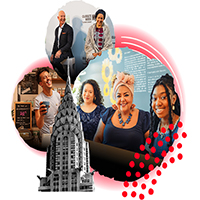 #Reimagining2022 *** Advancing Minorities in Academia:…
http://test-ejcj-huborfaleacenterucsbedu.pantheonsite.io/wp-content/uploads/2017/03/01.-EJ-CJ-Logo-WHITE-512x512-300x300.png
0
0
Baron Haber
http://test-ejcj-huborfaleacenterucsbedu.pantheonsite.io/wp-content/uploads/2017/03/01.-EJ-CJ-Logo-WHITE-512x512-300x300.png
Baron Haber
2022-05-11 03:37:46
2022-11-22 23:40:48
Reimagining Our Worlds from Below: Invited Conversation 2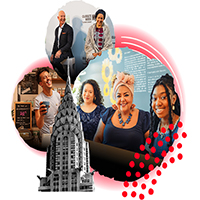 #Reimagining2022 *** Deconstructing and Reconstructing…
http://test-ejcj-huborfaleacenterucsbedu.pantheonsite.io/wp-content/uploads/2017/03/01.-EJ-CJ-Logo-WHITE-512x512-300x300.png
0
0
Baron Haber
http://test-ejcj-huborfaleacenterucsbedu.pantheonsite.io/wp-content/uploads/2017/03/01.-EJ-CJ-Logo-WHITE-512x512-300x300.png
Baron Haber
2022-05-11 03:36:27
2022-11-22 23:43:25
Reimagining Our Worlds from Below: Invited Conversation 1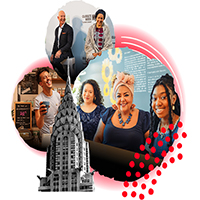 #Reimagining2022 *** The Decade of Decision: Confronting…
http://test-ejcj-huborfaleacenterucsbedu.pantheonsite.io/wp-content/uploads/2017/03/01.-EJ-CJ-Logo-WHITE-512x512-300x300.png
0
0
Baron Haber
http://test-ejcj-huborfaleacenterucsbedu.pantheonsite.io/wp-content/uploads/2017/03/01.-EJ-CJ-Logo-WHITE-512x512-300x300.png
Baron Haber
2022-05-02 06:36:20
2022-05-08 18:15:19
Reimagining Our Worlds from Below: Panel 10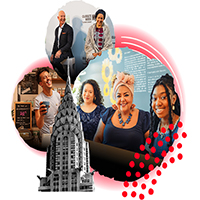 #Reimagining2022 *** Single Parents: Challenges…
http://test-ejcj-huborfaleacenterucsbedu.pantheonsite.io/wp-content/uploads/2017/03/01.-EJ-CJ-Logo-WHITE-512x512-300x300.png
0
0
Baron Haber
http://test-ejcj-huborfaleacenterucsbedu.pantheonsite.io/wp-content/uploads/2017/03/01.-EJ-CJ-Logo-WHITE-512x512-300x300.png
Baron Haber
2022-05-02 06:05:57
2022-11-22 23:55:40
Reimagining Our Worlds from Below: Panel 9